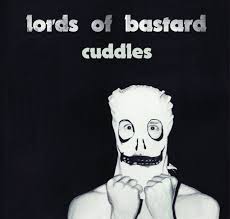 $

17.00
Vincebus Eruptum Recordings!!
Limited to 200 copies on black vinyl.
With 'vinyl only' bonus track !
New release from the home of the epic heavy stoner/psych Italian Magazine, Vincebus Eruptum.
Lords of Bastard
"Groovy riffs on sludgy sounding guitars Versus keyboards. The Bastards second album goes all out. "
"I'm really excited about the standard of music Lords… make, be it in the studio or live. After hearing their name before their music I was expecting something else, something like seminal sludge act Lordi or Eurovision kiddieGWAR tribute Acid Bath. They aren't either of these things, and are difficult to pin down. It's definitely heavy, and it's certainly distinctive.
Some bands think they are brilliant, but you and me know in a few years they will be working in a call centre after they realise they are shite. Lords of Bastard really are brilliant." --Beardrock