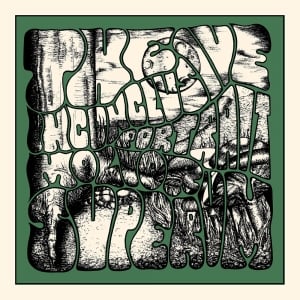 $

7.00
A killer H42 Records release. Three versions including the rare black or green variant s All numbered
"It is known that Sweden is a massive breeding ground for quality stoner rock. From the early days of Dozer and Spiritual Beggars to the fuzz of Truckfighters and the classic sounds of Witchcraft, Graveyard and Horisont.
Molior Superum is yet another notable Swedish appearance in the genre. The Inconclusive Portrait is the band's third release after their Towards The Haze EP from 2011 and a full-length album entitled Into the Sun (read our review here).
The Inconclusive Portrait consists of 2 parts that will be released as a single (digital and vinyl) and will feature guest vocals by Joakim Segerfelt Stenby of Brutus.
If you missed out on this band, now is the chance to catch up. This is Molior Superum at it's finest, a bluesy energetic blast to the past with excellent musicianship! " -- Stonerobixxx