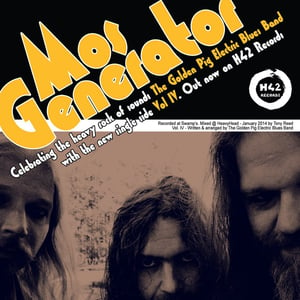 $

8.00
variety of colors available -- the last of the pressings
Pure American heavy rock
meets German fuzz-rock! Mos Generator delivers a song that was
written by fellow Port Orchard, WA dwellers The Golden Pig
Electric Blues Band, an obscure '90s band under the influence
of Black Sabbath! Daily Thompson combines stoner grooves with
grunge moves, and the result is delicious.