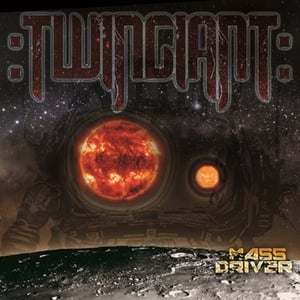 $

7.00
Heavy doom from the desert wastelands of Arizona. Heavy with a great groove and vocals from someplace just short of Hell.
CD comes in wallet packaging.
Twingiant is a Phoenix, Arizona based loud and heavy band that formed in the spring of 2010. To date they have released a full-length LP (Mass Driver) and a 4-song EP (Sin Nombre) that were both self-financed, produced and promoted. Both releases have received excellent reviews via numerous blogs and fans alike.
Twingiant have played numerous local shows and also in support of touring bands such as Pallbearer, Thrones, Metal Church, The Atlas Moth, Saviours, St. Vitus, Weedeater, Intronaut, Church of Misery, Black Tusk and even Guttermouth. Twingiant also played both Denver Doomfest II and the initial Southwest Terror Fest in 2012.
Twingiant toured during the Spring of 2013 and played numerous shows opening up for the likes of Windhand, Satan's Satyrs and local favorites, Hogjaw. In the Summer of 2014, Twingiant will be recording new material and hope to have it released by the end of the year.