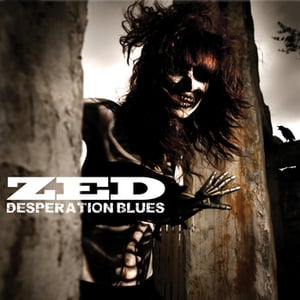 $

10.00
ZED makes rock the way it should be made. Loud guitars, a shot of whiskey and a middle finger. Taking it cues from the greats like Zeppelin, Sabbath and AC/DC, but combining them with their contemporary musical influences such as Clutch, Rage Against the Machine and Queens of the Stone Age, creating a mixture that is new, yet familiar.
6 panel matted case with lyrics, liner notes, photos, and credits with artwork designed by Mark the bassplayer.
Includes unlimited streaming of Desperation Blues via the free Bandcamp app, plus high-quality download in MP3, FLAC and more.